Dolphin M700 Pool Cleaner
Enhanced Specification:
- Temperature Indicator
- Filter Status Indicatior
- Remote Control (Handset)
- 4 Year Warranty
The Dolphin M700 welcomes you to pool cleaning on a whole new level. The Maytronics Dolphin M700 robotic pool cleaner saves you valuable time with its simple operation and Wi-Fi connectivity.
It's got a unique sensor that lets you know the water temperature, and a gauge that shows you 5 levels of filter status, and if the filter is clogged up.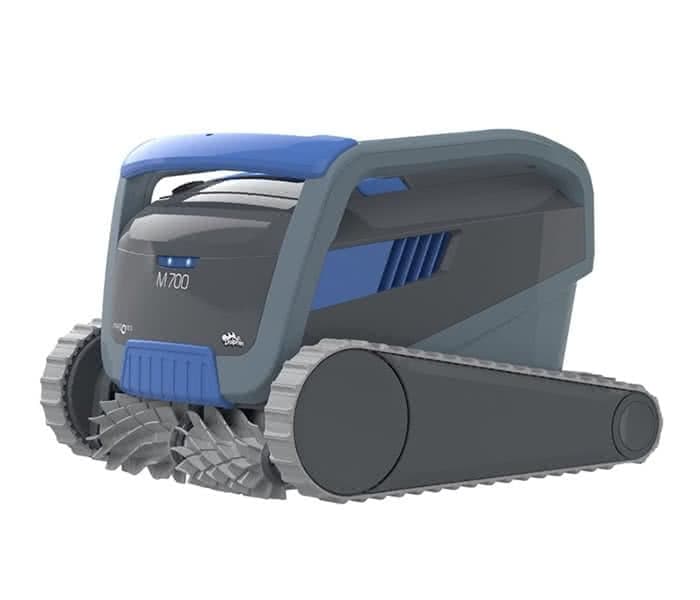 This Dolphin M700 robotic pool cleaner was engineered with groundbreaking technologies, ushering in a new era of maximum pool cleaning performance.
The Dolphin M700 delivers a powerful performance. Get a deep clean with the Dolphin M700's superior scrubbing and filtering capabilities
Large capacity top-access filter basket with quick, no-mess emptying, ensures clog-free operation in any pool conditions. Catch fine and rough dirt with the ultra-fine filter basket.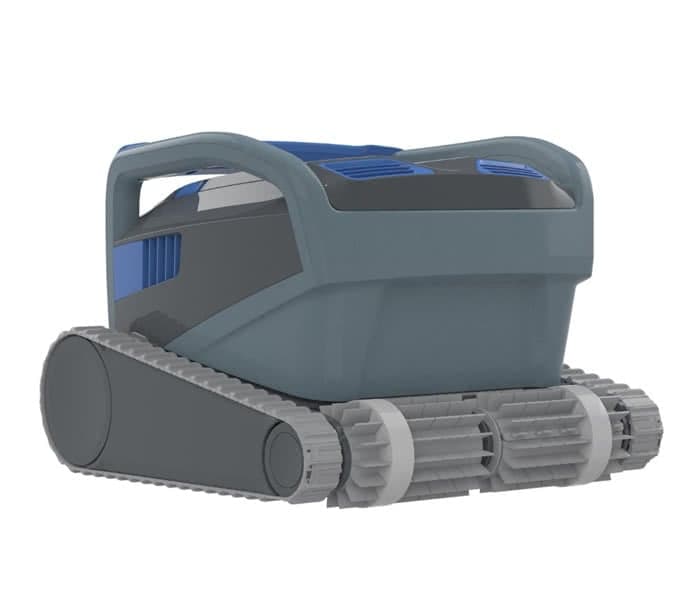 Multi directional water flow "Power Stream Technologies" ensures the Dolphin M700 has constant grip on all types of vertical surfaces for efficient cleaning along walls and waterline and enhanced navigation control.
Cable tangling has been eliminated with the Dolphin M700. As the Dolphin systemically navigates around the swimming pool, the anti tangle swivel ensures that the cable stays free and clear, allowing for complete pool coverage.
The Dolphin M700 can be called to the surface of the pool for easy pickup via the new MyDolphin plus smart phone app. This means no need to tug on the cable. The app's "Pick me up" mode, allows the robot to conveniently and cleverly climb the closest wall and wait for you at the edge of your pool.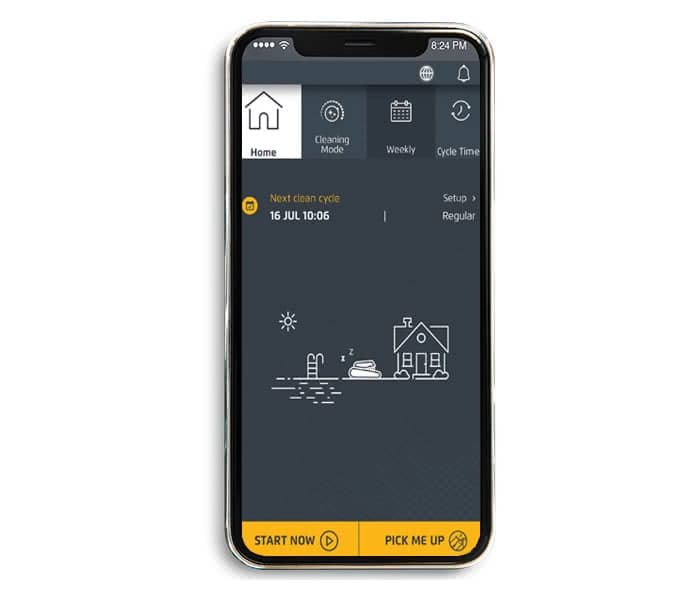 Use the MyDolphin Plus mobile app to customize cleaning schedules for your convenience and your pool's needs. The M700 was masterfully designed to deliver incomparable scrubbing of the floor, walls, and waterline.
The Dolphin M700 also comes with a sturdy caddy which mounts the powers supply and 18m cable for easy handling and storage.
Ideal for swimming pools up to 15 m in length.
Specifications:
- Caddy
- Weight 11.5 Kg
- Cable Length 18 m
- Motor unit voltage 24 VDC
- Cycle time 1.5 / 2 / 2.5 hours
- Gyroscope advanced navigation
- One touch operation power supply
- Smartphone App for complete control
- Combined brushes for all pool surfaces
- Swivel on cable prevents cable tangling
- Extra large top access filter basket
- Temperature Indicator
- Filter Status Indicatior
- Remote Control (Handset)
- 4 Year Warranty